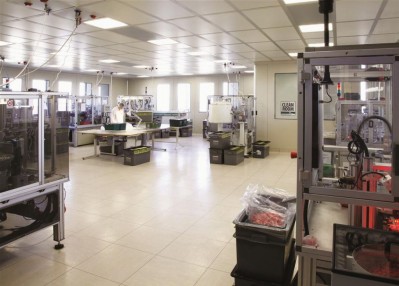 Generalstamp clean room covers an area of 400 square meters, in a separated block from the molding department with a system of sealed room that allows to work in a sterile environment ISO 7 class 10.000.
It is electronically monitored for over - pressure, temperature, and humidity. Cleanliness and microbiological contamination are continuously kept in check. We also observe specific rules and strict clothes procedures for those who access the area and punctually we perform a process control and supervision of the final product using the MIL – STD 105/E
Generalstamp can assembly own or customer's item. In the clean room robotic production cells assembly drip chamber injection port, roller and our "new entry": flow stop membrane to the chamber.