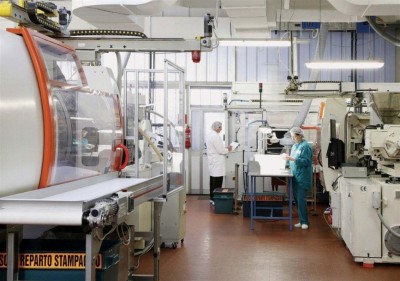 Generalstamp is specialized in molding of plastic material and in particular of components for medical devices for our own lines and also on customer's account.
Expertise in this branch that requires specific knowledge and careful control of manufacturing processes and of working environment allowed the company to qualify for other market sectors technically and industrially advanced.
To reach high performances our specialized employees work three shift, 6 days a week. Plastic molding take place in a controlled environment ISO 8 with injection machine from 50T to 485 T, and the traceability of the products and of the production is guaranteed by certifications ISO 9001 and ISO 13485.
We also recently acquired an Engel 150T a bi-material press with rotating board, and in case of need we offer our cooperation to mold every kind of plastic item and also for the planning of new mold. Thanks to the knowledge and the technically advanced equipment, we can support our partners from the "initial idea" until the molded product ensuring quality and flexibility at competitive prices.